Recently, Mrs. Huang Xuefang, chairman of Fujian Jinghui environmental co., ltd., visited the general distributor in Guizhou, to learn more about the promotion and popularization of JHheatsup far-infrared heaters in Guizhou.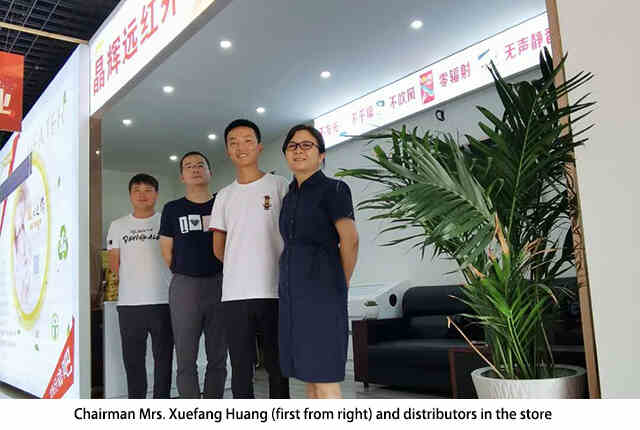 Guizhou Province is located in the southeast of China's southwest, in the monsoon zone of the subtropical East Asian continent. It has a subtropical plateau monsoon humid climate. It is located in the east of the Yunnan-Guizhou Plateau with an average altitude of about 1100 meters. Although the lowest temperature in Guizhou in winter is -1℃ to -2℃ . Because of the high humidity, people feel cold and freezing in winter. Guizhou is not in a central heating area. People basically use household heating equipment, such as air conditioning, natural gas heating, and floor heating. People are concerned about cost and safety. JHheatsup far-infrared heater has the advantages of fast heating, no light, no drying, no blowing, silent, etc. It is very suitable for use in Guizhou.
JHheatsup far-infrared heaters have been sold in Guizhou for more than 3 years, the product quality and service have been highly praised by local users. With the efforts of general distributor in Guizhou, JHheatsup far-infrared heaters have established specialty stores and distribution points in various regions to better satisfy users' experience and purchase, and have gained good reputation and brand effect.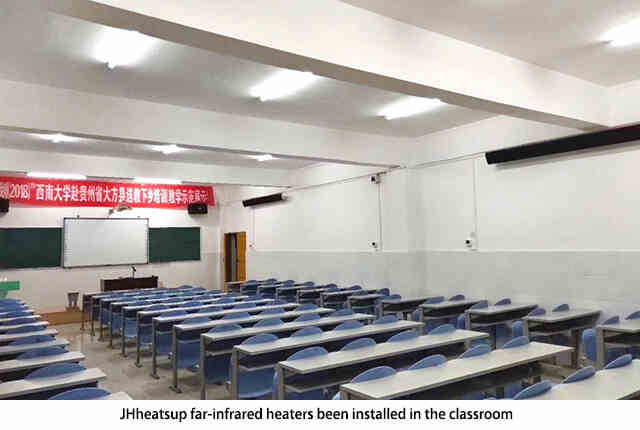 Under the general situation of epidemic, all enterprises are forging ahead. Jinghui Company is willing to work with general distributor, provide more support to allow JHheatsup far-infrared heaters to enter thousands of households in Guizhou.