Recently, the far-infrared heater JH-Heartsup independently developed by Fujian Jinghui Environmental Technology Co., Ltd. has taken the lead in passing the IP65 protection level test. As a leading domestic manufacturer of far-infrared heaters, since its listing in 2013, it has been exported to more than 100 countries around the world, bringing warm and comfortable experience to tens of thousands of families. At the same time, it is also widely used in families, star hotels, offices, operating rooms, villas, and resorts to support outdoor use, such as greenhouse planting, cafes, outdoor sports venues, and service places in station waiting areas.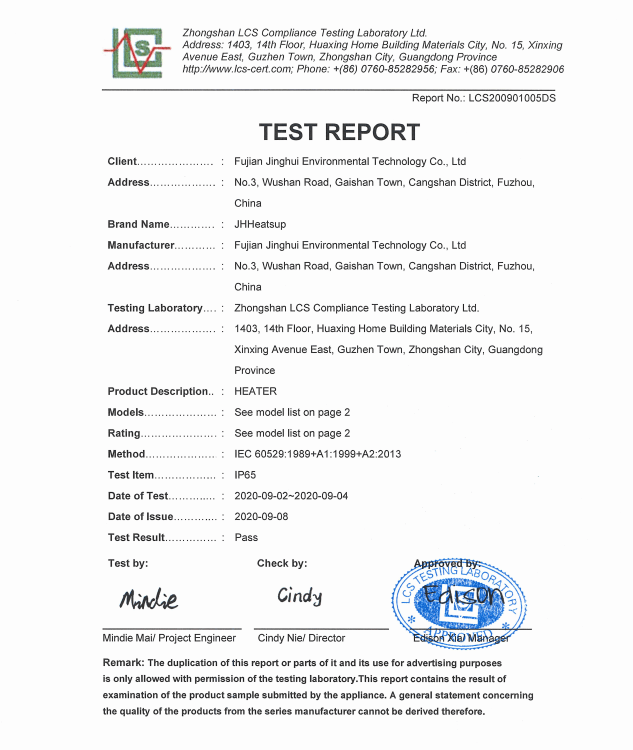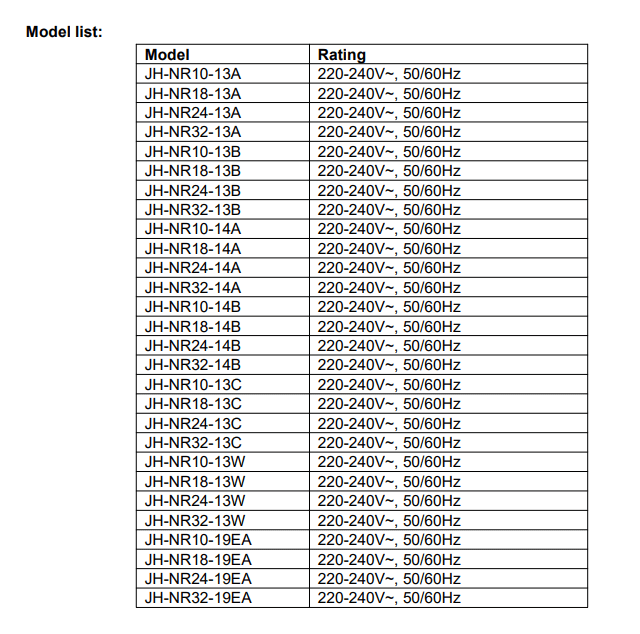 In IP65, IP is the abbreviation of Ingress Protection, which is the identification of the protection level for the enclosure of electrical equipment against the intrusion of foreign objects. Among them, 6 is the dustproof level, which means that dust is completely prevented from entering; 5 is the waterproof level, which means that there is no damage to washing with water.

Jinghui far-infrared heater is based on aluminum alloy. It adopts heating elements with high electrothermal conversion efficiency and reflective heat storage box design with independent intellectual property rights. It has high heating effect and more energy-saving effect. It is the first choice for professional-grade heaters.
Take a look at the inspection process of Jinghui far infrared heater JH-Heartsup~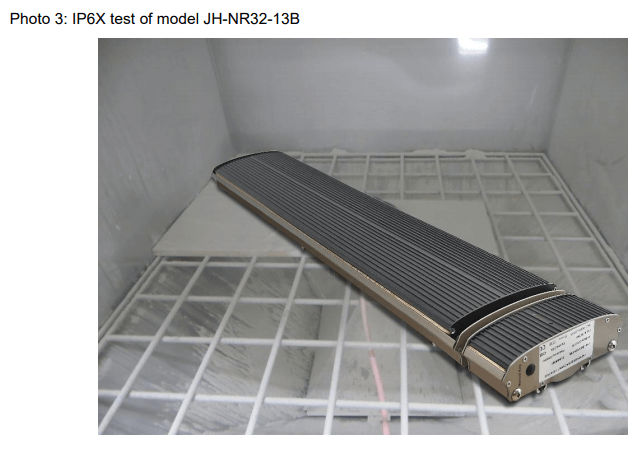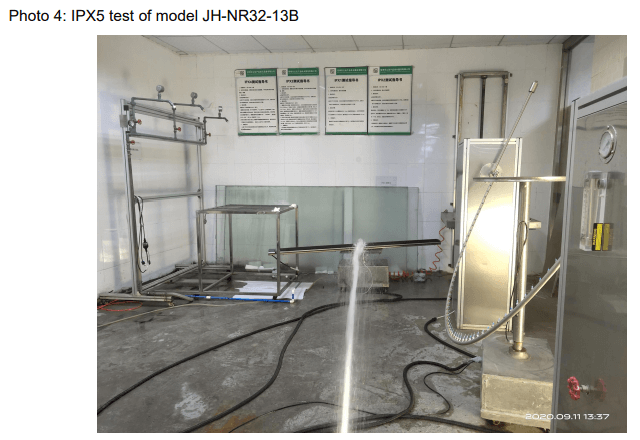 Jinghui far-infrared heater heats up quickly and has significant heating effect. There is no wind, no light, no drying, quiet and comfortable. The far-infrared heater imitates the principle of solar radiation heating. While heating and heating, it will also release a wavelength of 6-15 microns The far-infrared wave is known as the "light of life". Moreover, it has a simple and stylish appearance and is easy to install. It is a rare heating product on the market. All the tests we do are to make Jinghui far infrared heaters work more stably and efficiently. In the future, Jinghui will strive for perfection and bring better experience and feelings to thousands of households through continuous improvement of product quality.