Modbus protocol is an industrial automation bus communication protocol.Based on its standard,development and free features, it supports data communication for thousands of industrial intelligent instrument manufacturers.And It supports multiple communication interfaces RS232, RS85, TTL, fiber optics, and wireless.The protocol is public and the format is easy to understand. It is widely used in a variety of industrial automation fields.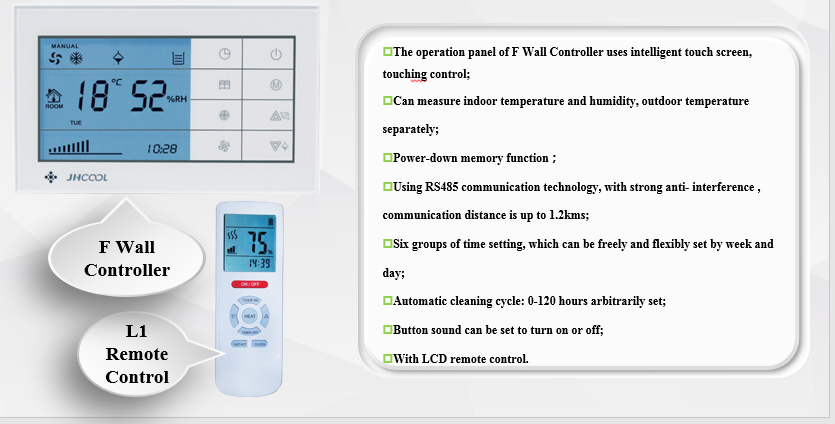 As a part of the intelligent environmental equipment, JHCOOL Industrial air cooler are not only compatible with the Modbus protocol in control, but also can implement a variety of independent encryption methods, which can be easily incorporated into the intelligent system built by customers. It can adjust the temperature and humidity of the customer's site to achieve unmanned smart environment control and energy management.
With the development of industry and human progress, people have higher and higher requirements for air quality, ambient temperature and humidity, and environmental noise. Since 2007, JHCOOL has applied intelligent control technology to industrial air coolers. Over the past 14 years, we have accumulated rich industry application knowledge and experience. We have continuously developed more than 30 industrial air coolers to meet the needs for different industrial applications.
Relying on IGBT frequency conversion technology, JHCOOL Industrial Air Coolers achieve stepless speed regulation of fans. Through high-precision temperature and humidity control modules, combined with environmental data at the application site and customer requirements for temperature and humidity, customized parameters can be used to achieve precise Energy management to improve customer experience. Based on in-depth cultivation and accumulation in the industry, JHCOOL is the first to enter the high-end markets in Europe and the United States.JHCOOL connect customers' business processes, accelerate customer service upgrades, and help provide digital intelligent services in multiple industries such as manufacturing, animal husbandry, and modern plantation .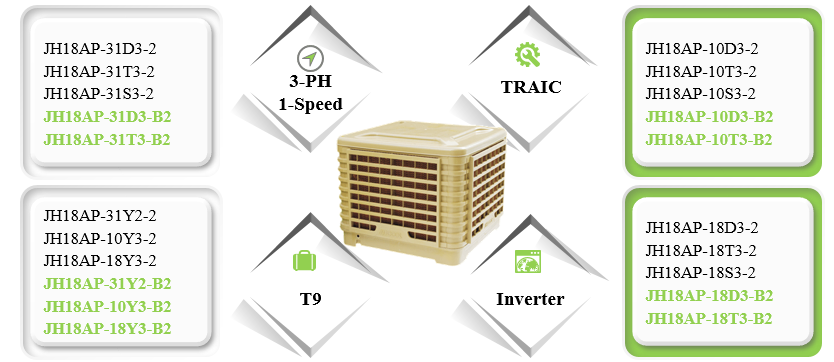 In the era of industrial interconnection and the interconnection of all things, JHCOOL helps our dealers to build brand competitiveness by providing differentiated business experiences. Today, JHCOOL's leading industrial and commercialcooling solutions and services all rely on JHCOOL's continuous innovation and input. JHCOOL is conducting cutting-edge technology cooperation with leading scientific research institutions, and introducing key technologies into our solutions, realizing the industrialization and productization of new technologies, and becoming dealers'trustedlong-term partner.