It is well known that, intellectual property is a global rule that promotes innovation and builds fair trade. Driven by the wave of globalization, industrial manufacturing, artificial intelligence, the Internet, and 5G have all put forward new requirements for intellectual property work. The state has repeatedly mentioned on many occasions to strengthen the creation, protection, and use of intellectual property rights, with particular emphasis on "the protection of intellectual property rights is an important aspect of shaping a good business environment."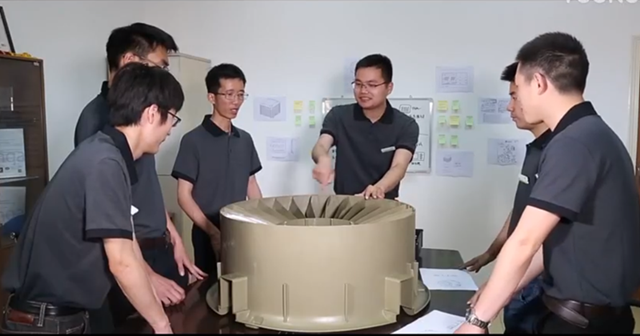 Respecting innovation and creation, protecting intellectual property rights, escorting the development of enterprises, and making enterprises full of confidence in international competition. At present, China has become the world's largest industrial manufacturing country. The global share of evaporative air cooler output continues to increase, all of which cannot be separated from the good atmosphere created by the State Intellectual Property Office. We dare to go abroad boldly, thanks to the open environment created by the 40 years of reform and opening up. The perfect intellectual property system established by the State Intellectual Property Office has given enterprises a strong sense of security, allowing them to devote themselves to innovation without worry.

Fujian Jinghui Environmental Technology Co., Ltd (formerly known as "Jinghui Environmental ") always adheres to the corporate philosophy of "quality is the cornerstone, innovation is the soul", and invests in cutting-edge technology and new product research. Till now,Jinghui has obtained more than 80 patent certificates including invention, utility model and appearance patent certificates. In 2019, we obtained 9 new patents.
2019 Jinghui Patent table

2018222045588

Fan system applied to evaporative air cooler/conditioner

2018307589798

Fan blades

2018307589779

Fan (evaporative air cooler fan)

2019301131969

Electrical heater (lighting function)

2019301132177

Electrical heater

2019203457534

Deformation control structure applied to electric heater

2019203456404

Electrical heater

2019203456372

Electric heater suspension structure

2019203456391

Electric heater with lighting function
The core essence of innovation is to make enterprises competitive, bring better products, higher quality of life to consumers, people should actively embrace innovation with a broader vision. Jinghui Technology Co., Ltd has been working hard, always taking the three innovation systems of product, management, and marketing as its starting point, and has continuously invested and paid in many areas such as intellectual property innovation and protection. Explore a new track for high-quality development, continue to invest in quality innovation, and lead enterprises to spanning development.